Darwin Tiny Ape: fly to the moon??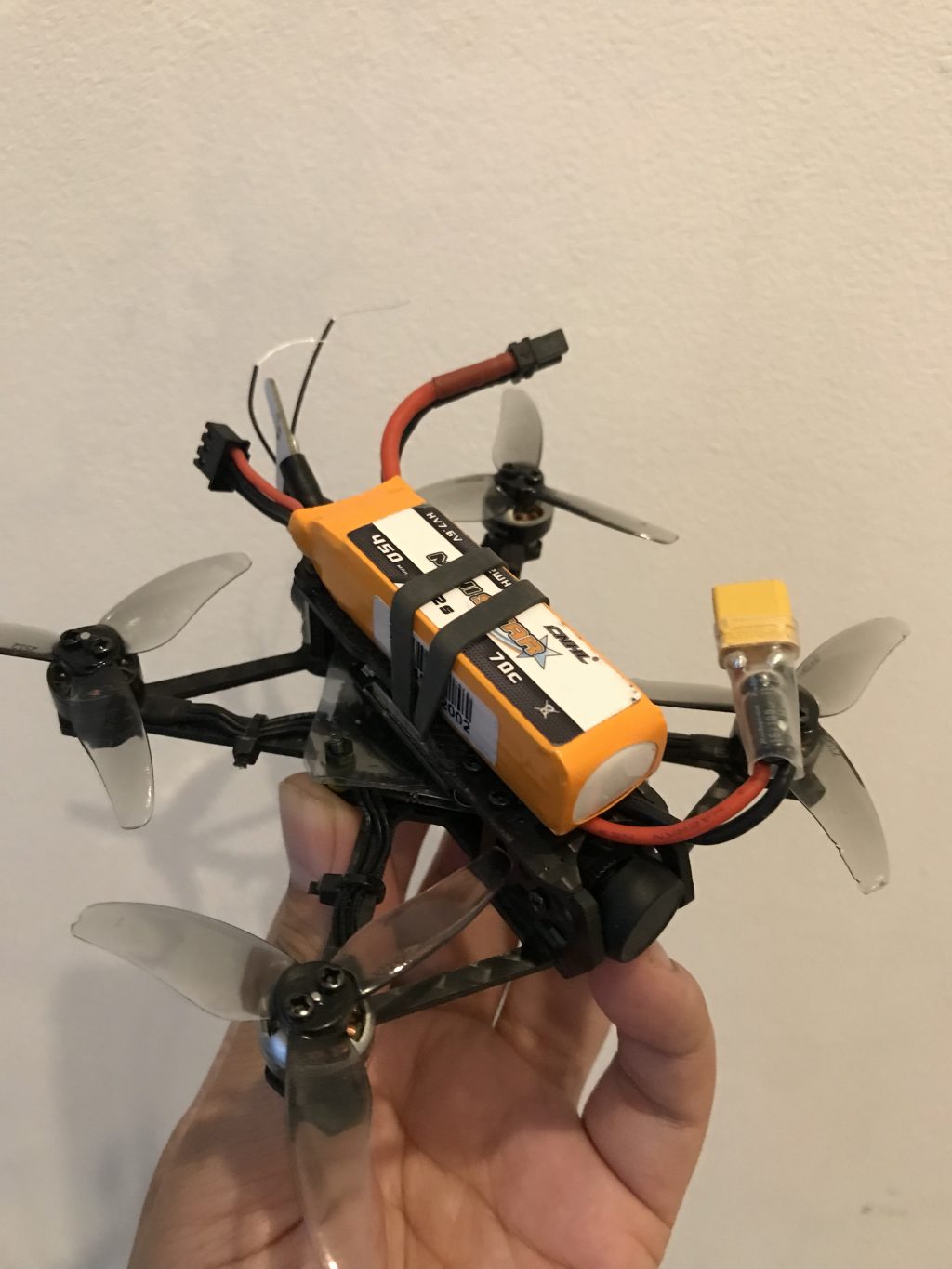 This time, I got a customer from South Tangerang, He sent me his troubled Micro Quad. it was a Darwin Tiny Ape (2.5 inch micro quad), however he tried to assembled by himself using a Crazybee F411 Pro RX Flight Controller.
He sent it to me because it just simply unable to fly (just flip and suddenly disarm). Okay then, we'll check it later.
The frame itself looks promising, thick arm with braces to enforces each arm. unfortunately, the standoff is made of nylons (M2 i guess).
Here is the highlight of its specs:
The FC itself is a decent one, it has complete feature and somehow 'more than enough' 20A ESC for tiny build like this (overkill somehow :))), you can add your own expresslrs receiver (UART 2 is available tho), as UART 1 is already prepared for VTX (TBS's Smart Audio).
LIst to do:
Check board alignment/orientation
Check ESC's firmware
Check Motor direction
Bind
Try to have maiden flight :))
October 9th, 2022
Board alignment (Checked – Done, previously, the owner got it wrong in installing the FC
(please check the arrow on the board))
If you want to install a FC on your preferences, you can adjust the orientation on Betaflight Configurator tho.
ESC Firmware (Checked – Done, the owner uses BlueJay for the firmware (just make sure he install a same version on each esc)))
October 15th, 2022
After rebuilding the micro quad, dealing with gyro orientation mostly, finally now can fly smoothly and perfectly.
:))